When you need a permit
Generally, you will be required to have a permit to begin construction, such as:
Any new construction (new buildings and/or renovations to existing buildings that create a new area)
Changing the land use of an existing commercial space
Adding a secondary suite to an existing house
Renovation projects that include moving interior walls and/or existing plumbing, electrical, or gas lines
Structural repairs
Drywall repairs to fire separations in multi-unit residential buildings
Building or altering a garage, shed, or deck
Renovating or tenant improvements for a new or existing commercial space
Not sure if you need a permit? When in doubt, please contact the Development and Building Services Centre to determine if you are required to have a permit for your particular project.
Risks of working without a permit when it is required
If you or your contractor do not have a permit for work that has already started, and it turns out you need a permit for that work
you could face serious – and potentially costly – consequences, including:
A "work without permit" penalty (This is typically double the original permit fee.)
A delay while your permit application is processed (All work must stop during this time and the original timeline and fees to process an application still apply.)
A potential to remove work that was already commenced prior to obtaining a permit
A potential to do more work than you had originally planned and budgeted for, such as adding fire sprinklers or making seismic upgrades
Potential for future legal and/or financial issues when selling your property or filing an insurance claim
Whole Home Remodel – Where To Start
Remodeling your entire home is a tall task. If you're planning to remodel your entire home and don't know where to start, follow these steps below.
Determine what you can remodel yourself – and what requires a contractor.
Determine your budget.
Decide on the design and style of your home.
Acquire the appropriate permits.
Research builder's risk insurance.
Create a timeline and stick to it.
Get started!
Home remodeling is daunting to say the least. Between the time that it takes out of your daily routine, the cost, and deciding what to renovate first, there's a lot to keep track of when renovating every room in your home – not to mention the coordination it requires with interior designers, contractors, and other professionals.
But, with proper planning and preparation, your entire project can go smoothly. These steps are meant to help you start the process. They will provide you with peace of mind and prevent you from making costly mistakes in the future.
Determine what you can remodel yourself – and what you will need a contractor for.
Most people struggle to afford to remodel their entire house all at once. They also want to save as much money as possible. If this sounds like you, first decide which parts of the remodel you can do yourself and which you need a contractor to do.
Two Other Options
If you have enough money, you could hire contractors to conduct your home remodel. This works great if you don't have time to do the project yourself.
The last option is to conduct the whole home remodel entirely by yourself. This is possible if you have the time and are willing to learn new things. YouTube is a great resource for hundreds of DIY ways to renovate bathrooms, bedrooms, demolish a wall, install countertops, and much more. You could also ask your friends and family; some of them may have completed their own remodel and could have some valuable tips for you!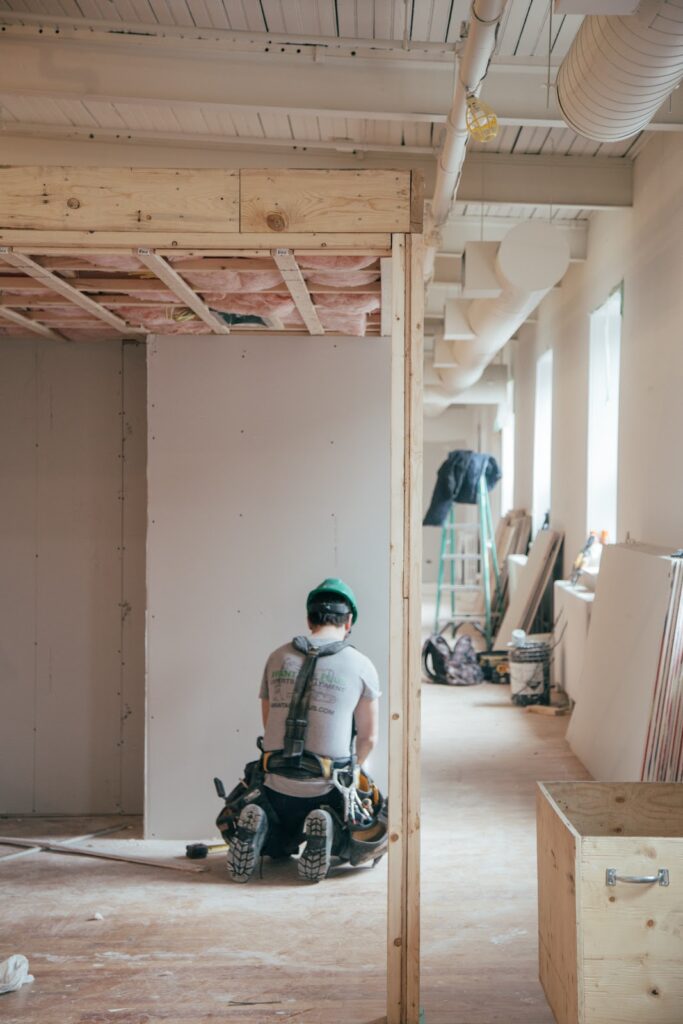 RESIDENTIAL ELECTRICIAN
When it comes to keeping your home and family safe, homeowners want only the best when it comes time to installing, repairing, or replacing the electrical wiring and outlets in their homes. You need to be certain a fully qualified and licensed residential electrician from a reliable company is there to do the job right.
When you have a licensed residential electrician work on your home, you should trust that everything is built to code. A skilled and licensed residential electrician from a local company. knows local, state, and federal regulations for doing your residential electrical work and can ensure the work in your home is done properly. That way, you won't have to undergo repetitive and potentially costly inspections to ensure you home remains safe, nor do you have to worry that something may be wrong with your system without you knowing it
When things go wrong with your home, there are a lot of items you can take upon yourself to accomplish, such as replacing a broken window, replacing roofing shingles, and doing other routine maintenance. But when it comes to your home's electrical wiring, it is very important to ensure only a properly trained and licensed electrician will handle your electrical work.
Attempting home electrical repairs runs the risk of an incomplete job by using the wrong components, and potentially makes your home unsafe. This can be avoided when you using a licensed and professional residential electrician for your home
HOMEOWNER ELECTRICAL INSURANCE
In many instances, an electrician winds up doing maintenance and repairs that your homeowners insurance will cover. In those cases, your insurer will demand a trained and licensed home electrician. When it comes to getting the job done right and safely, a residential electrician. is what you need.
Home improvement
Types of home improvement
While "home improvement" often refers to building projects that alter the structure of an existing home, it can also include improvements to lawns, gardens, and outdoor structures, such as gazebos and garages. It also encompasses maintenance, repair, and general servicing tasks
Home improvement projects generally have one or more of the following goals:
Comfort
Upgrading heating, ventilation and air conditioning systems (HVAC).
Upgrading rooms with luxuries, such as adding gourmet features to a kitchen or a hot tub spa to a bathroom.
Increasing the capacity of plumbing and electrical systems.
Waterproofing basements.
Soundproofing rooms, especially bedrooms and baths.
Maintenance projects can include:
Roof tear-off and replacement.
Replacement or new construction windows.
Concrete and masonry repairs to the foundation and chimney.
Repainting rooms, walls or fences
Repairing plumbing and electrical systems
Wall papers
Furniture polish
Additional living space may be added by:
Turning marginal areas into livable spaces such as turning basements into recrooms, home theaters, or home offices – or attics into spare bedrooms.
Extending one's house with rooms added to the side of one's home or, sometimes, extra levels to the original roof. Such a new unit of construction is called an "add-on"
Keeping it Real, What it's Like To Live Through a Remodel
Since a few of us in the office have recently been through remodels at our own homes, we talked about key things we learned firsthand that we think would be helpful to clients before they're in the midst of a major home remodel themselves.
Be flexible and keep your sense of humor. Few things in life are completely smooth, and a remodel is no different.
A remodel can be tiring and bring out your emotions. Do your best to remember that this project will end and that the short-term pain will go away.
A remodel always takes longer than you think. Eight weeks seems doable, and it is. However, if there's a hiccup, like receiving the wrong hinges, finding water damage, or even a client-driven change order, the project calendar can change.
A remodel will disrupt your routine and daily schedule. If you're using an alternate bathroom, have a make-shift kitchen, or have a living room out of commission, it's to be expected that you may need to build a bit more time into your typical routine.
Dust will be a sworn enemy. As a company we use dust barriers, and clean up at the end of the day, but dust still can make its way into the craziest places.
Purge, purge, purge. Since removal of items from a room is needed regardless of the type of remodel, it's a good time to get rid of the stuff you don't want or need. While you'll likely do this as you're putting rooms back together, we think the initial purge is most effective at getting rid of unnecessary items.
It takes longer than you can imagine putting your house back together after a remodel is complete. Be kind to yourself and understand that it can take time to restore organization to a new space.
Replacing flooring has a huge ripple effect. You'll need to remove everything from a room, including all furniture and closet items. If you replace all the flooring on a particular level of your house, the sheer movement of stuff can be overwhelming.
It may be helpful to designate a spokesperson. We found that one person in our family is more opinionated than the other, especially when it comes to house projects. Agree as to who that is and put them in charge of making the small decisions that make crop up during the process.
Treat yourself. Build into your budget a few dollars for upgrading items in your new room. Something like new towels, rugs, shades or dishes can be the perfect final touch to a brand-new space.
Educate yourself on material care. If your new space includes materials that are new to you, it's important to determine how best to care for them so that they have a long life.
Lastly, enjoy it. Really appreciate the amount of time you waited with a less than perfect space and then take in the gorgeous room you're now able to use.