SHOULD I GET A SEWER CAMERA INSPECTION?
Scoping out your drains with a camera is an effective way to detect any problems you may have with your sewer lines. With sewer cameras, you'll be able to see any problems, or soon-to-be problems, before they get out of hand. Sewer camera inspections are non-invasive, meaning you won't have to tear up any sidewalk or flooring to gain access to the sewer lines. In the past, an inspection would require a lot of time and effort, not to mention destruction. Thanks to advances in technology resulting in "sewer cameras," we're able to inspect any sewer or drain virtually hassle-free.
SEWER CAMERA INSPECTIONS
Sewer cameras are devices consisting of a drain cable with a video camera at the end and an attached video screen. Lights on the cable light up the sewer around the video camera. This enables you to see everything that the video camera sees as the cable is inserted into and travels through a sewer line. A sewer camera inspection can reveal any and all kinds of problems — drain blockages, material build-ups, and tree roots.
WHAT CAN POSSIBLY GO WRONG?
All of these things can lead to the emission of awful smells, or worse. If a sewer becomes blocked bad enough, sewage could spill out and require a costly — and smelly — cleanup. Dirty pipes can also lead to dirty residues in basements and wet basement floors after rainfall. None of these is particularly attractive in homes and can prevent you from being comfortable inviting guests over for events. In a commercial setting, sewer issues can negatively impact profit. In addition to the more obvious problems listed above, sewer camera inspections also reveal the overall condition of sewage pipes. Over time, grime, mineral deposits, and other things such as hair can build up in the pipes. While this is not as immediate a problem, it can lead to troubles later on down the line if conditions worsen.
HOW OFTEN DOES A SEWER NEED TO BE CLEANED?
There's no "one size fits all" with sewer inspections or cleanings. The frequency with which a sewer should be properly cleaned depends on a variety of factors. As mentioned previously, older homes or buildings with older sewage systems should have a sewer camera inspection if they haven't been yet. The number of people that live in a home can affect how often you'll want your drains cleaned out. For example, we know one homeowner with three girls who need us to clean their drains out every six months or so, due to the amount of hair entering the drains and eventually causing clogs. As a side note, to prevent your drains from getting clogged, be sure to install drain screens in all bathtubs and showers in your home. Also, avoid flushing paper towels or sanitary napkins/wipes down toilets. These items were not designed to be flushed and can contribute to clogs.
SEWER CAMERA SERVICE
You could invest a lot of money in a sewer camera of your own. However, in general, it is more cost-effective to hire professionals to get the job done. A sewer camera will likely run you $5000 or more. Residential cameras can be found around the $100 price range, but these cameras' cables are typically only a few feet long. This renders them incapable of inspecting anything other than the simplest sink drain. Commercial sewer cameras — the kind that we use for our sewer camera service — have a range of 200 feet or more.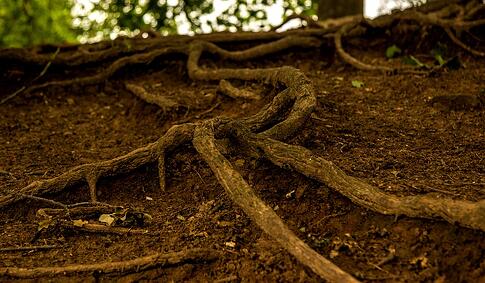 SEWER CAMERA INSPECTION
The Importance of Sewer Camera Inspections
The use of sewer camera inspections is critical to the preservation of your plumbing system's health and well-being. Normally, most sewer systems and their component pipes are buried several feet underground, inaccessible to those without the proper training and equipment. In the past, accessing these pipes to perform a visual assessment would require additional manpower, expensive equipment, and a tremendous obstruction to your personal or work schedule. In the modern era, camera technologies allow for technicians to access the interior
Professional Pipe Inspection Services
Sewer camera inspections are often used before any major plumbing service. These inspections help inform the technician as what the condition of your plumbing systems and their component pipes. In addition, the use of camera inspections can help you predict when future problems will strike. Being able to physically see potential corrosion, wastewater stagnancy, bacterial build-up and other issues is a tremendous boon to anyone looking to perform professional plumbing maintenance.
How Sewer and Drain Pipe Inspections Work
you can expect a sewer camera inspection service that combines equal parts efficacy and cordiality. One of our expert technicians will travel to your home or business and determine the best point of access for the camera system. The camera system is attached to a prehensile hose, which will navigate through your plumbing systems and sewer pipes. As it travels, the camera will feed footage to a high-definition monitor, analyzed by the field technician. With this configuration, the technician will be able to see the current condition of your sewer pipes and any present problems therein, making current maintenance needs easier
Choosing the right plumbing service provider to furnish your home or business is never easy. Choosing the right service that your plumbing system needs without professional help is almost impossible. Make the impossible possible, and contact a sewage and drainage professional
A Few Useful Things to Know About Sewer Line Replacement
Sewer Line Cameras
When the standard techniques for cleaning drains fails, plumbers often have to turn to more intrusive inspections of your main drainage pipes. This type of inspection is carried out using cameras. Drain and sewer pipe cameras have been available for around 15 years. They range in price from approximately $85 to over $7000, and some are even
They are helpful for inspecting a sewer line that is clogged and for inspecting a sewer line in a home you are purchasing. They are available with or without computer monitoring systems. However, just as you would not inspect your own colon with a camera, it is not recommended that the average homeowner or home purchaser buy a sewer line camera and use it to inspect his sewage system.
Types of Sewer Line Replacement
The best known replacement for a damaged sewer line is the method known as trenching that involves excavation of the sewer system and direct replacement of the pipes. This method can be disruptive, costly, and (depending on your location) even involve replacing pipes all the way to the main municipal junction.
If the trenching causes your driveway, patio, yard or garden to have to be undone so that your sewer line can be repaired, your costs will be much higher to replace or reconstruct the outbuildings involved, repave your driveway, and reseed your lawn. There are two newer residential sewer repair techniques that offer homeowners the option to have little of their property excavated and little disruption to their homes.
Pipe Bursting
Pipe bursting is often used to replace not only sewer pipes but gas lines as well. It replaces a deteriorated pipe with a new pipe that is the same size or larger. A bursting head that is cone-shaped is inserted into the old pipe. The back end of the bursting head connects to the new pipe and maneuvers it into place. The force of the new pipe being pushed into the old pipe bursts the old pipe, breaking it into pieces.
Sewer Services
can utilize hydro jetting, snaking, or any other sewer repair or sewer replacement services. Our expert plumbers will use a sewer camera to determine what your sewer needs so that they can provide the best solutions and so that you can avoid any big (and expensive) problems later. When you sewer line is backing up in your home, it is an immediate need.
Sewer Backup
Prevent sewer backups from even happening. If you have had any sewer spot repairs performed and not replaced your whole sewer line, it may be time to consider replacement before your sewer line has a backup again.
Early signs or sewer or drain back ups include:
Water backing up from your tub or shower when you flush a toilet
Water coming up from your sinks or bubbling from your faucets
Toilet water bubbling
Sewer Camera Inspection
utilizes fiber optic video sewer cameras and the most up to date plumbing technology advances to inspect your plumbing system. Using a sewer camera for a video line inspection will allow our experienced plumbers to precisely locate and repair any cracks or line blockages without digging up your lawn.
Sewer Cleaning
Sewer Backup? Main Drain in the basement backing up? There are many things that can lead to why your sewer would be backing up into your home. Most common older sewer lines are made up of clay, over time they break. Tree roots can enter the sewer line and cause back up. When your main drain in your basement or multiple drains in your home are not draining properly, it is time to call an expert!
Schedule a Sewer Inspection
Let's make things easy to book your sewer inspection to get you exactly what you need. We know the value of your project and it means a lot to us to make sure everything is up to shape before you buy or sell. Schedule a sewer inspection with a scope as part of your home inspection today
Construction you get:
Professional Sewer Inspections
Convenient Online Scheduling
Residential and Commercial Services
Location of any breaks, blockages or other issues
Experienced technician on-hand
Result data on a USB stick
Map of sewer system
To avoid any unwelcome surprises later, sewer inspections are a part of regular home inspections. A good thing too, cause there's no worse feeling than settling in, discovering an issue and getting hidden costs and headaches down the line. If you've found the dream home, you don't want it smelling like the sewers. Apart from smells, backed up water can leak into a home, along with leading to higher water and sewer bills if there are significant leaks or blockades. The inspection is relatively inexpensive and done within around an hour and prevents much more expensive problems.
What's a sewer inspection?
A sewer inspection is performed with a camera to examine the main sewer line, to inspect to home visually from foundation to roof and make sure any issues, breaks or blockages can be discovered in advance. Sewers are unlike other parts of a home. Primarily, because people don't live in the sewers. Mostly, it's because people don't know much about how they work or how to tell if they have problems with their sewer. It's a valuable service that lets you know if there's trouble before the ink on your home purchase contract has dried.
How does a sewer inspection work?
The inspection is performed with a camera attached to a snake line. It's also called a sewer scope inspection because that's how we get to look inside the pipes and lines. It'd be awkward and gratuitous to always climb inside the pipes. With a video camera, we "drive" through the line and record the condition of the sewers and look for roots, cracks, breaks, blockages, collapses and any other issues or damage in your sewer.